Myotherapy Massage Northcote | Myotherapist near Northcote
Myotherapy/Remedial Massage is a physical/manual treatment therapy that works with clients to address their musculoskeletal needs. Typically, massage treatment is directed at both muscular and connective tissue.
A client may seek myotherapy/remedial massage to manage myofascial pain and biomechanical dysfunction.
It may include back, neck, and shoulder pain, general pain, headaches and migraines, joint pain, sports or occupational injuries; as well as chronic pain presentations.
After the client consultation, massage treatment includes assessment, hands-on treatment, and advice regarding management and prevention.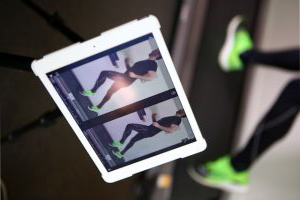 Procedures We Follow For Myotherapy/Remedial Massage near Northcote
Step 1 – Assessment : Assessment includes postural analysis for diagnosis and administration of evidence-based treatment.
Step 2 – Treatment : The treatment is a combination of manual techniques applied to address musculoskeletal dysfunction. This involves hands-on Remedial Massage/Myotherapy Therapy and a combination of techniques, including muscle energy techniques, myofascial release, joint mobilisation, cupping, trigger point therapy, deep tissue massage, facilitated stretching, and basic manual lymphatic drainage massage.
Step 3 – Management : : Management is an important inclusion of any treatment plan and may involve education, postural advice, and rehabilitation exercise.
Our Myotherapy/Remedial massage treatment near Northcote aims to empower clients to self-manage and reduce the frequency and intensity of symptoms. To book an appointment for a myotherapist near Northcote, contact our practitioners at (03) 9388 1735 or fill in the online form.
Osteopathic Examination
Next, your osteopath will conduct a full osteopathic examination and if necessary, clinical tests. This may involve diagnostic, orthopaedic or neurological tests, postural assessments and activities or exercises, which will help determine how best to manage your condition.
The examination may include passive and active movements, such as the osteopath lifting your arms or legs. As part of the examination, you may also be asked to bend over or stand in your underwear. Be sure to wear comfortable, flexible and appropriate underwear.
Understanding the Whole Body
As osteopathy takes a holistic approach to treatment, your practitioner may look at other parts of your body, as well as the area that is troubling you. For example, if you have a sore knee, your osteopath may also look at your ankle, pelvis and back.
Your osteopath may also provide education and advice to help you manage your condition between treatments. This may include giving you exercises to do at home or work.
Osteopathy is Hands On
Osteopathy is hands-on treatment and can include massage, stretching, repetitive movements, mobilisation and/or manipulation. Most osteopathic treatment should not cause undue discomfort. If your injuries do require hands-on treatment of painful and tender areas, your Osteopath will exercise care to make you as comfortable as possible.
Some people experience mild soreness for a day or two after treatment, similar to that felt after mild exercise. If this soreness persists or increases significantly, call your osteopath to discuss your concerns.
Check out our Osteopaths profiles and see how Inner North can start helping you today.